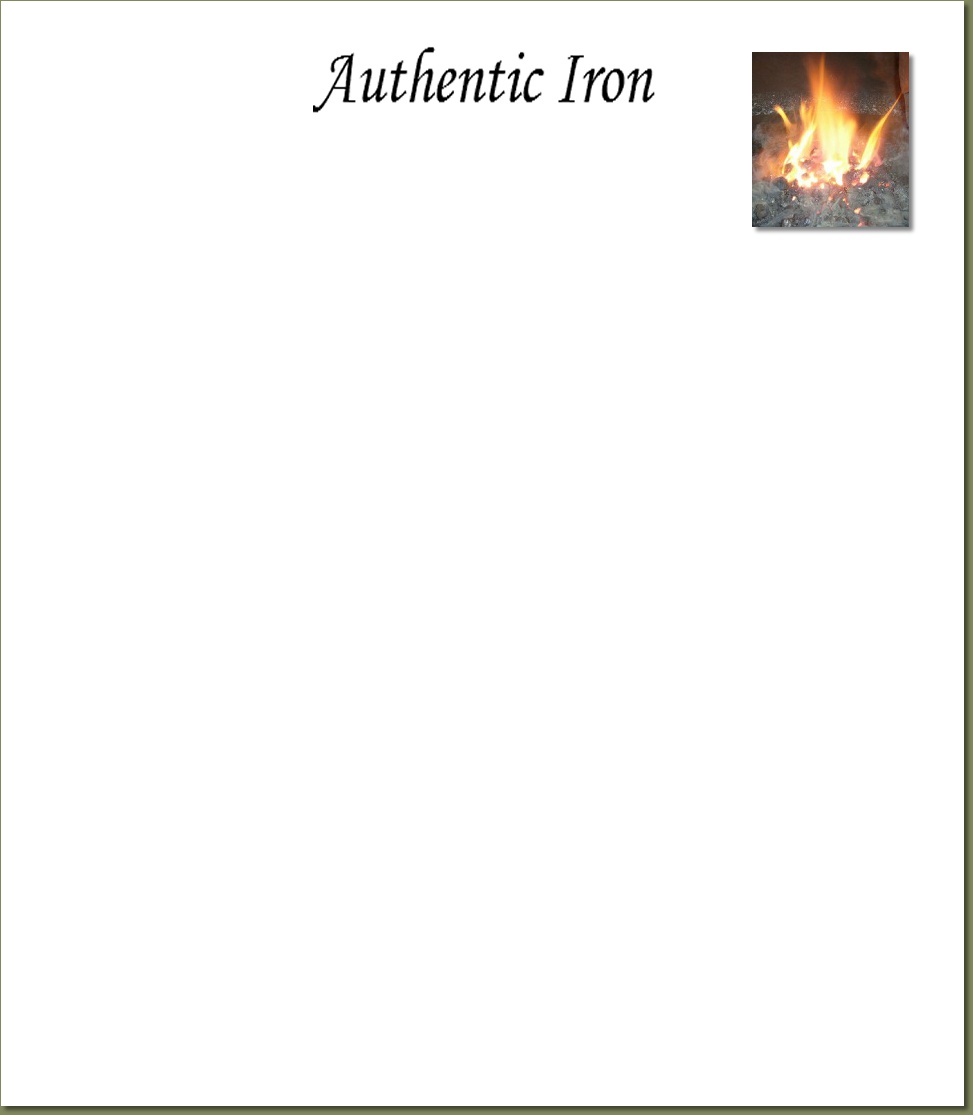 Copyright Authentic-Iron.com | All Rights Reserved.


Daniel De Vries
PO Box 594
Ste. Rose du Lac, Manitoba R0L 1S0 Canada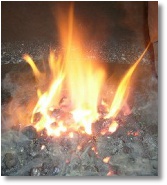 Custom Built Iron Furnishings Since 1999

(A Tourism Experience)

After 15 years as an Artist Blacksmith, the roar of the forge still makes my pulse quicken.
When the mind is in the right state, and iron is the right heat.
There is a rhythm to the work. A rhythm understood when you experience it.

I invite you to visit my family farm, north-east of Riding Mountain National Park, near the village of Ste Rose du Lac. For two hours, become a blacksmith. After some safety training and forging theory, you will have a chance to forge your own project.

The cost for the smithing experience is $87.50 per person.
Groups are limited to a maximum of four people.

Payment is required through PayPal to secure a class spot. Our PayPal site is currently under construction, so cash or cheque payments will currently be accepted.

This experience is available from June through August and October through April.

Please call or email ahead of time to make a reservation.
Eye and ear protection will be provided as well as coveralls to protect your clothes. For insurance reasons you will be asked to sign a waiver.
Today there are amazing new tools for working with iron. However, some things can still only be done at the forge.



Daniel De Vries

Sole Proprietor of Authentic Iron




To Book an Experience, please call (204) 447-7809 or email authenticiron99@gmail.com

From Neepawa travel north to Ste Rose where highway 5 turns west.
4.8 km passed Ste Rose you will find road 91 west.
Turn left going south 1 km and stop at the first house you see.

If you are coming from Clear Lake take No. 10 North through
Riding Mountain National Park.
Turn right on Highway five and travel 33 km to the Authentic Iron sign
and turn right going south on road 91 west.

My house is the white one with the black iron fence.